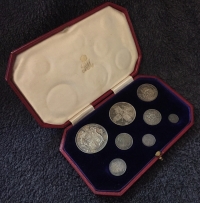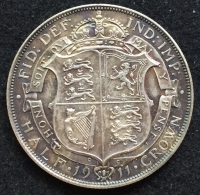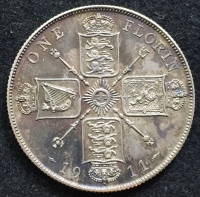 A Truly Outstanding GEORGE V "Silver Proof Set" Coronation 1911.
Housed in its original Red Leather, White Silk & Royal Blue Velvet case.
FDC and as issued
Very very few of these now scarce sets can be described as being truly FDC (Fleur de Coin) as bad handling and even cleaning over the 119 years since issue have consigned the vast majority of these sets to the lower ranks of the condition scale.
This set is a true miracle survivor which has come down to us in true FDC condition which has survived in a truly astonishing and untouched state. Having been stored almost continuously in a private bank vault for the best part of a century it is a rare time capsule of extreme quality.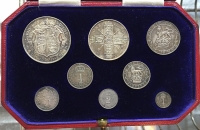 The eye appeal is just stunning with zero issues to the superb & naturally age toned multi-colour and steel blue surfaces. The set is thus "Mint State & As Struck" in every respect.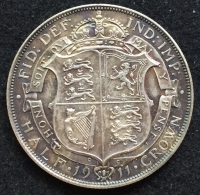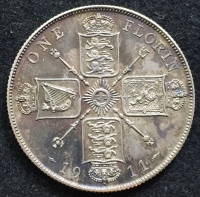 We have individually photographed the Halfcrown & the Florin to demonstrate the uncompromising grade of the whole of this set.
If you only collect the best, This is For You.
Call us today to reserve this "One Only" Set
£1450
*With part exchanges welcome. (*We have particular interest in all quality hammed coins & early milled gold, silver & copper.)