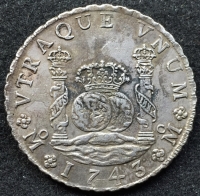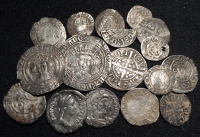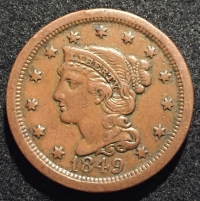 WELCOME TO THE SELL US YOUR COINS PAGE

IF YOU HAVE COINS FOR SALE YOU HAVE COME TO THE RIGHT PLACE !
(Because, as the UK's Leading COINS Dealership we Buy 98% of Everything Sent to us for Purchase)

Please see full details of our buying service here and below these typical photographs
If you have any type of coins for sale, (AND Medals, Banknotes or Military items) be it an entire lifetime collection, a single medal or family medal group, or even granddad's war souveniers,WE ARE DELIGHTED TO BUY THEM ALL without fuss or delay. Please know right from the start that you and your items are in good and highly professional hands.

We are now the largest independent coin dealership in the United Kingdom.

WITH 43 YEARS FULL TIME EXPERIENCE IN COINS, WAR MEDALS & DECORATIONS
(ESTABLISHED 1977)

" WE ALSO BUY MEDALS....SO PLEASE ALSO SEE OUR FULL PAGE MEDAL BUYING ADVERT IN THE NEWLY PUBLISHED MEDAL YEAR BOOK 2020 "
We are here to do SERIOUS BUSINESS WITH SERIOUS SELLERS,......so we operate what we call our 24 HOUR PAYMENT "NO MESSING ABOUT" Policy......It's very simple ....and it works like this !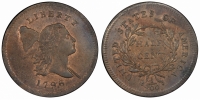 SEND US YOUR COINS TODAY ....& GET PAID TOMORROW ......THIS IS OUR "UNIQUE" 24hr PAYMENT PROMISE !...... STEP 1) CALL US & TELL US ABOUT YOUR COINS NOW ON (01342-870960) or email us on: DRAGONBRIT77@GMAIL.COM
STEP 2) THEN, AFTER WE'VE HAD A CHAT, SEND THE COINS TO US BY: ROYAL MAIL "SPECIAL DELIVERY" (Next Day Guarantee) at : ALAN THOMAS. P.O.BOX 258, LINGFIELD, SURREY, RH7 9AH(We fully refund your postage costs with your payment !) STEP 3) WE THEN DO ALL THE REQUIRED RESEARCH ON YOUR COINS OVERNIGHT WHILST THEY ARE IN TRANSIT TO US. STEP 4) ON ARRIVAL THE NEXT MORNING WE WILL PHYSICALLY INSPECT THE COINS & WILL CALL YOU WITH THE PRICE. (Our Price is given within just TWO HOURS ...so there's no waiting around !!) STEP 5)WE WILL THEN PAY YOU IMMEDIATELY BY DIRECT BANK TRANSFER (or) BY CHEQUE ....THE PAYMENT METHOD IS TOTALLY YOUR CHOICE.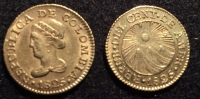 "OUR GUARANTEE"We guarantee to buy the items at the best possible price and to pay you for your items within 24 hours of your sending. ie: Your coins posted to us by 12:00 noon today will be fully paid for by 12:00 noon tomorrow.100% GUARANTEED!

SO, IF YOU ARE A SERIOUS SELLER, CALL US NOW ON 01342-870960 & SEND TODAY...... & GET PAID TOMORROW....IT'S AS SIMPLE AS THAT !! [AND....IF YOU HAVE A LARGE COLLECTION FOR SALE AND WOULD LIKE US TO COME OVER TO SEE YOU AT YOUR HOME, OFFICE OR BANK, WE WILL BE DELIGHTED TO ARRANGE THAT WITH YOU]...AND, IF YOU KNOW WHAT YOU WANT FOR YOUR COINS ... JUST GIVE US THE PRICE YOU REQUIRE AND WE CAN GO FROM THERE. One way or another we are here to do serious business with you.

! [[HERE IS THE FULL DESCRIPTION OF OUR BUYING SERVICE]] When your coins are actually on their way to us BY ROYAL MAIL "SPECIAL DELIVERY" 'NEXT DAY GUARANTEE' Service, our team of valuation specialists then do a FULL OVERNIGHT RESEARCH ( at NO COST TO YOU ) so that when your coins arrive with us the next morning we know exactly what you have for sale and the correct value on which to base our offer.

THIS IS A UNIQUE 24 HOUR SERVICE WHICH IS NOT OFFERED BY ANY OTHER UK DEALERSHIP

Anyone who just bids you a 'rough price' over the phone without actually seeing the coins is just an amateur who is guessing and we regularly "double and more" the prices offered by most of our competitors based on actually being able to see your coins and actually find out exactly what you have.

The vast majority of coins shown on our web site have been purchased from private sellers like you !!! ....that should tell you something !

So ! Do yourself a financial favour by dealing with COINS OF ENGLAND the UK's most professional team. ....Please remember ...we are SERIOUS BUYERS, NOT ROUGH GUESSERS...So if you really do want the best possible price and will treat us honestly, we will also be good to you by spending OUR Money to see what YOU have for sale.....
THANK YOU !.......WE NOW LOOK FORWARD TO SEEING YOUR COINS

..And (WE ALSO PAY YOUR POSTAGE CHARGES...SO IT WILL COST YOU NOTHING TO DO BUSINESS WITH US.)
If you have a large collection or an individual item of potentially high value we are delighted to call to see you.
As a leading private business we are principles to our own contracts and so do not have to "seek permission from above" to make an outright and complete purchase of all your items, followed by an IMMEDIATE PAYMENT.

We pay immediate cash or cheque for any items you have for sale. ALL THE ITEMS ABOVE ORIGINATED FROM PRIVATE SELLERS LIKE YOU. We have clients all over the world who collect just about everything you can imagine so we can buy almost anything you may have.

You may therefore, and with great confidence,
send us by ROYAL MAIL SPECIAL DELIVERY (Next Day Guaranteed in the UK) (*or INSURED MAIL OR DHL COURIER FROM OVERSEAS )
any item which you wish to sell and we will be delighted to pay you the very best possible price immediately and guarantee to mail your payment
to you within 24 hours of receipt of your goods.
MEDALS SHOULD BE SENT TO US AT:
ALAN THOMAS.
P.O.BOX 258,
LINGFIELD,
SURREY,
RH7 9AH
WE WILL THEN CONTACT YOU WITHIN ONE HOUR OF ARRIVAL OF YOUR GOODS BY PHONE, TEXT OR E-MAIL
We are Internationally known for both our speed of payment and for paying very generous prices for really nice items, and with large lots we can call to see you personally. At every stage of the transaction you will be treated with efficiency and courtesy.

AND AT ALL TIMES YOUR ITEMS WILL BE TOTALLY SAFE WITH US. WE'VE BEEN IN THE RARE COIN & MEDAL BUSINESS FOR NEARLY 40 YEARS AND WE'VE NEVER LOST A BEAN !!


So !......If you are a serious seller,
set the ball rolling todaywitha call to us at:
01342-870960
or:
07837-621144
or e-mail us at
dragonbrit77@gmail.com
We will be glad to speak with you to arrange to buy your items, by mail, here at our office, or we can call to see you and complete a deal, at your home, bank or place of work, even at short notice.

COMMISSION SALES
If required, we are also able to sell your items on a commission basis either via this, our internationally accessible web site, (or) by personal direct referal to our large client base. We are just about THE best connected independent private coin, medal and banknote dealership in the UK and can normally sell items on your behalf in a short time without fuss.
All transactions are in the strictest of confidence.
If you have a single item for sale or an entire collection which has perhaps been left to you, it really will pay you to get in touch with us.
OUR PHONE NUMBER is: 01342-870960 E-Mail: DRAGONBRIT77@GMAIL.COM
OFFERS TO PURCHASE, APPRAISALS & VALUATIONS
As detailed above, we are always pleased to undertake visual appraisals with a view to making a purchase from you.
But please note!! ....what we don't do are 'BALL PARK' valuations, or "ROUGH ESTIMATES".

This we feel sorts the time wasters and free valuation seekers from the genuine sellers and thus gives us more time to deal with the good people who actually DO wish to transact SERIOUS business with us.


WHAT WE ACTUALLY DO IS:
MAKE FIRM, HONEST & PROFESSIONAL DEALS BASED ON 50 YEARS OF EXPERIENCE

We are also generally able to better ANY written offer. So, if you have already had an offer with which you don't feel happy, do let us have a chance to better it and we will look at your items with courtesy and genuine interest and will do our very best to meet your price requirements. So, in that instance, just tell us what you want for your item or items and in 99% of cases we can normally do a deal with you,

OFFERS TO PURCHASE ARE NOW ONLY UNDERTAKEN IF WE ARE ABLE TO INSPECT THE ITEMS CONCERNED.

Thank You
ALAN J. THOMAS