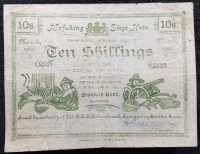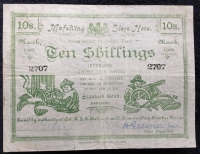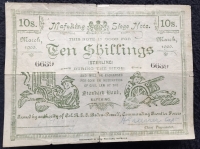 THE SIEGE OF MAFEKING (MARCH 1901) EMERGENCY CURRENCY. THREE SCARCE & HISTORIC 10/- SHILLING "SIEGE NOTES"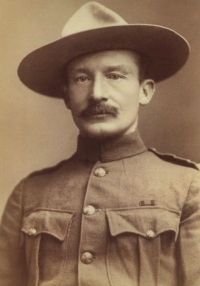 Issued during the Boer War under the authority of Colonel, Lord R.S.S.Baden-Powell Commanding Officer, Frontier Forces, who was also the founder of the Boy Scout Movement.

In his memoirs, Baden-Powell recalled his personal input in the design of the ten-shilling and one-pound siege notes: "The design for the one-pound note I drew on a boxwood block, made from a croquet mallet cut in half, and this I handed to a Mr Riesle, who had done wood engraving.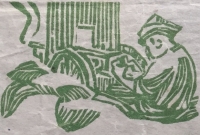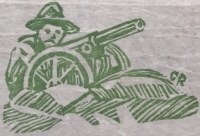 But the result of two rudimentary images of soldiers with cannon, was not satisfactory from the artistic point of view, so we used that as a ten-shilling note and I drew another design which was photographed for the pound note." These Three are all Good Clean Used Notes in Fine to AVF with normal circulation factors. Three Notes, individually priced at £495, £475 & £455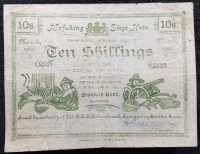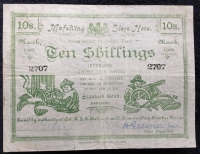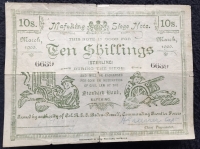 Or the three notes for £1350.00